This post may contain affiliate links, which means I may receive a commission, at no extra cost to you, if you make a purchase through a link. Please see the full Disclosure and Privacy policy for further information.
Looking for the ultimate Stockholm winter travel guide? I've got you covered.
There's no denying that Stockholm in winter is COLD, but that shouldn't stop you from visiting this awesome city.
I visited Stockholm in January this year and I honestly think that it's the best time of year to experience the city. You can save yourself some money by traveling in the off-season, there are plenty of awesome Stockholm winter activities to try, and if you are lucky you might even spot the Northern lights!
In this guide, I've put together all of my best tips and everything you need to know for traveling to Stockholm during the winter months.
So let's dive in!
Hi, I'm JJ!
I'm a travel blogger with a passion for unique travel destinations, discovering hidden gems, and adventurous solo travel.
Stockholm is one of my favourite winter destinations! My favourite things to do here are:
Explore snow covered Gamla Stan
Kayak through the icy waters of the archipelago
Discover the underground art museum that is Stockholm's metro system
I hope you enjoy my free guides and travel tips! If so, please consider supporting my work 💕
Is Stockholm Worth Visiting In Winter?
The short answer is: YES! Although Stockholm can get very cold during the winter months, there are so many reasons why visiting during this time of year is worth it.
Firstly, flights and accommodation prices tend to be much cheaper compared to the peak tourist season in summer. This means you can save yourself some money and splurge on other experiences during your trip. This is a great travel hack as Stockholm (and Sweden in general) is not a cheap destination.
Secondly, the city transforms into a winter wonderland during this time with snow-covered streets, Christmas markets, and festive decorations. Not to mention, the Swedes really know how to embrace the warm cozy vibes of winter with their concepts of "hygge" and "Fika" – perfect for escaping the cold and enjoying a hot beverage by the fire.
And if you're wondering what to do in Stockholm in winter, then you don't need to worry! Stockholm has plenty of amazing winter activities to keep you busy.
What To Expect During Your Visit To Stockholm in Winter
Stockholm in winter is not for the faint-hearted, but don't let the cold scare you away! Here are some things to expect during your visit:
Cold temperatures: Stockholm's winter weather is very cold. The average temperature in Stockholm during winter is around -4°C (25°F), but it can often drop below -10°C. Be sure to pack plenty of warm layers and a good quality coat. When I visited in January it dropped as low as -11°C!
Shorter days: Winter in Stockholm Sweden is dark. In December, the sun rises around 9am and sets at 3pm, giving you only about 6 hours of daylight. In January and February, the days are even shorter. But don't let this discourage you, there are still plenty of things to do and see during this time!
Snow: Depending on the year, Stockholm can get quite a bit of snow during winter. So be prepared for slippery sidewalks and snowy landscapes.
Best Time For A Stockholm Winter Trip
The best time to visit Stockholm in winter is from mid-December to early February. This is when you can expect the most snowfall and festive activities, like Christmas markets and ice skating rinks.
If you want to experience a more authentic Swedish winter, I recommend visiting in January or February when the temperatures are at their coldest.
Stockholm Winter Temperature
Wondering what the weather will be like during your visit? Here's a breakdown of typical temperatures in Stockholm during winter:
Visiting Stockholm in November: Average high 6°C (43°F) and average low 1°C (34°F)
Visiting Stockholm in December: Average high 2°C (36°F) and average low -1°C (30°F)
Visiting Stockholm in January: Average high -1°C (31°F) and average low -5°C (23°F)
Visiting Stockholm in February: average high of 0°C (32°F) and low of -5°C (23°F)
💁🏻‍♀️JJ'S TOP TIP: If you don't want to walk around in the cold then you can easily hop on the Metro or call an Uber
Stockholm Winter Daylight Hours
Winter days in Stockholm are short, with the sun rising around 9am and setting as early as 3pm. But don't let this deter you from visiting! The city is still bustling with life during these hours and there are plenty of indoor activities to keep you entertained once the sun goes down.
When I visited in early January it started getting dark just after 2pm, which was a bit of a shock at first but I quickly got used to it.
💁🏻‍♀️JJ's TOP TIP: If like me you suffer from seasonal affective disorder (SAD), you might struggle with the limited daylight. I deal with this by packing a portable SAD lamp! I use this one, it's lightweight and is the same size as an iPad so fits easily inside my hand luggage. It's a lifesaver and I never travel in the winter without it!
What To Do In Stockholm Winter: 30 Epic Winter Activities
There are so many incredible things to do in Stockholm in winter! Here are 30 of the best things to do in Stockholm in winter to add to your Stockholm winter itinerary:
1. Gamla Stan Winter Walking Tour
I love a free walking tour! It's one of the first things I do whenever I arrive at a new destination. It's a great way to get to know the city and its history.
Gamla Stan, also known as Stockholm's old town, is especially charming in winter with its cobbled streets and colorful buildings covered in snow.
Book yourself a Gamla Stan winter walking tour or take a stroll through the winding streets on your own. This is one of the best free things to do in Stockholm in winter.
❄️I took this free walking tour around Gamla Stan and really enjoyed it. The tour was both fun and informative and the guide gave me some great tips for keeping warm. The tour is free but please remember to tip your guide!
2. Winter Boat Tour Stockholm
Another great way to explore Stockholm is by boat. During the winter months, some tour companies offer winter boat tours through the archipelago.
When I took this boat trip I was the only person brave enough to sit outside on the top deck. It was freezing but being outside really enhanced the experience as I had a full 360° view, which was so much better than being crammed around a window with everyone else inside. So, if you can bear the cold, I definitely recommend sitting out on the deck!
I really enjoyed gliding through the icy waters surrounded by snow-covered islands and cozy cabins – a truly magical experience! I think this is one of the best things to do in Stockholm in the winter.
❄️ I had an amazing time on this winter boat tour and highly recommend it. The scenery was stunning and they served lots of tasty hot drinks on board to keep you warm.
3. Winter Kayaking Stockholm
This was hands-down the best thing I did during my Stockholm winter trip! I love to kayak and have tried it in multiple destinations around the world but this is the first time I have ever been kayaking in winter.
Winter kayaking is an incredible experience, it's so much fun but also challenging. There were parts of the archipelago that were completely frozen over so we had to smash our way through the ice with our oars!
After a few hours of kayaking, we warmed up with some fika and a traditional Swedish sauna, it was a perfect way to spend a winter's day.
❄️ I did this winter kayaking tour, just outside of Stockholm in Vaxholm. The scenery was stunning and I even got to paddle past a small frozen waterfall.
4. Go Ice Skating In Stockholm
Ice skating is a perfect Stockholm winter activity. There are a few outdoor ice rinks dotted around the city, the best one is in Kungsträdgården. The ice rink is free to use and if you don't have your own skates you can rent a pair for 70 SEK (£5.22 GBP/$6.34).
There are also some excellent spots near the city for skating on natural ice. I didn't try this myself, as I look like Bambi on ice and need something to hold onto! But if you're feeling brave and want to give it a go then I recommend taking a tour with a local guide who knows the safest places to skate.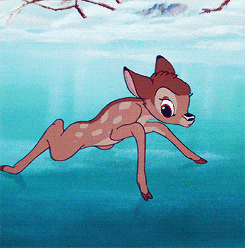 5. View The Best Christmas Lights In Sweden
For a while, there was a weird internet rumour going around that Sweden had banned Christmas lights. This couldn't be further from the truth! Stockholm has some incredible Christmas lights and decorations.
I loved wandering around after dark admiring all the festive twinkly lights. My favourites were the enormous Christmas tree in Gamla Stan and the huge moose light installation in Berzelii Park.
6. Visit Skansen Open-Air Museum
Skansen is an open-air museum that's perfect for exploring during winter.
The museum is set out like a small Swedish town and has traditional houses, buildings, and churches from all over the country. There is also a wildlife park that is home to native Nordic animals such as moose, lynx, wolverines, and reindeer.
During winter they have lots of events taking place including Christmas markets, carol singing, and festive food stalls. The Christmas market begins on the first weekend of Advent and runs every weekend until the fourth Sunday of Advent.
7. Go Ice Swimming In Stockholm
If you're feeling brave (or just crazy) enough, why not try ice swimming during your Stockholm winter trip? This is a popular pastime in Sweden and many locals swear by its health benefits.
There are plenty of designated spots to go ice swimming in Stockholm, but if you want to go with a group and have a sauna experience afterward, I recommend booking a tour.
I tried ice swimming as part of the winter kayaking experience. The water was incredibly cold and refreshing and I definitely appreciated the sauna more after being in the water!
8. Stockholm Food Tour
No trip to Stockholm would be complete without sampling some of the delicious food on offer. Swedish cuisine is hearty, comforting, and perfect for warming you up during the winter months.
One of the best ways to experience the local food scene is by taking a food tour. I love food tours as they are not only tasty but also a great way to learn about the culture and history of a city and can also take you to some real hidden gem restaurants that you never would have considered on your own.
9. Find The Järnpojke Iron Boy
Hidden away in a narrow alley in Gamla Stan is the Järnpojke Iron Boy statue. This tiny iron boy is only 15 cm tall and is one of the smallest public statues in Stockholm, yet it has become a popular tourist attraction.
Legend says that if you rub his head and make a wish, it will come true. So be sure to stop by and give it a try!
In the winter people leave tiny little knitted hats and scarves to keep him warm as well as sweets to feed him. It's super cute.
If you visit after dark you'll be able to see the small spotlight attached to a nearby building which makes it appear as if the boy is looking up at the moon.
10. Check Out The Skinnarviksberget Viewpoint
Skinnarviksberget is a stunning viewpoint in Södermalm. It's the highest natural point in Stockholm and offers stunning views over the river and Gamla Stan. It's also a popular spot to watch the sunset over the city.
When I visited in January there were lots of people there tobogganing down the hill. It looked like a lot of fun!
Take note that the hike up to the top can be quite steep and icy in winter, so make sure you wear appropriate footwear and take caution. But trust me, the view is definitely worth it!
11. Look Out For The Northern Lights
Did you know that it's possible to see the Northern Lights from Stockholm? It's not as common as in northern Sweden, but on clear winter nights with strong solar activity, it is definitely possible.
The best place to spot them is away from city lights, so head out to a countryside location or take a boat trip into the archipelago for your best chance of seeing them.
12. Visit Hammarbybacken Ski Resort
If you're a fan of skiing or snowboarding, then you'll be happy to know that there is a ski resort in Stockholm! Hammarbybacken is located just outside the city center and features several slopes of varying difficulty levels, making it suitable for both beginners and experienced skiers.
There's also a ski school if you want to improve your skills, and the resort is easily accessible by public transportation.
Stockholm Indoor Activities
Although there are plenty of outdoor activities to enjoy during a winter trip to Stockholm, sometimes the weather can be too harsh or you just need a break from the cold.
Here are some indoor activities that will keep you warm and entertained:
13. Abba Museum
For music lovers, the Abba Museum is a must-visit in Stockholm!
This interactive museum allows you to learn about the history and success of this famous band through exhibitions, costumes and even singing and dancing along to their hits. It's also a great way to get out of the cold for a few hours.
I loved how interactive the museum was and I definitely came away with a few ABBA classics stuck in my mind for the rest of the day!
14. Vasa Museum
The Vasa Museum is one of the most popular museums in Stockholm and for good reason. It's home to the only almost fully intact 17th-century ship that has ever been salvaged, the Vasa.
This impressive warship sank on its maiden voyage in 1628 and was rediscovered in 1956, perfectly preserved thanks to the cold waters of the Baltic Sea.
I really enjoyed the Vasa museum, the ship is huge and the wooden carvings are so intricate, it's amazing to think it was built in the 1600s and still looks perfect!
15. Nobel Prize Museum
The Nobel Prize is one of the most prestigious awards in the world, and you can learn all about it at the Nobel Prize Museum in Stockholm.
The museum showcases information on past winners, as well as interactive exhibitions and activities. It's a great way to escape the cold and learn something new.
I spent an afternoon here and really enjoyed it. There is a small cinema room that plays short 10-minute films featuring the stories of past winners of the prize. I found it utterly fascinating and just sat in there for a good couple of hours learning about all these truly incredible people.
16. Moderna Museet
For contemporary art lovers, the Moderna Museet is a must-visit and is one of the best museums in Stockholm. This museum showcases a variety of works from the 20th and 21st centuries, including paintings, sculptures, photography, and installations.
I personally love visiting modern art museums and this one did not disappoint. It's a great place to spend an afternoon admiring some thought-provoking pieces.
17. Partake in the Swedish tradition of Fika
This is an absolute must-do Stockholm winter activity, no trip to Stockholm in winter would be complete without indulging in the Swedish tradition of fika.
The concept of fika roughly translates to a coffee break accompanied by a sweet treat like cinnamon buns or pastries, and usually shared with friends. It's a great way to warm up and relax while also experiencing a slice of local culture.
There are endless cafes and bakeries throughout the city to choose from, so make sure to take some time to slow down and enjoy your Fika like a true Stockholmer.
18. Watch An Ice Hockey Game
Ice hockey is a beloved sport in Sweden, and the games can get quite intense! If you're lucky enough to catch a game during your visit, it's definitely worth experiencing. The main teams in Stockholm are Djurgården and AIK, so check their schedules to see if there's a home game during your stay.
The hockey season starts in September and goes all the way till March. You can get tickets either at the arena on game day or through the websites of the different clubs.
19. Visit The Royal Palace
The Royal Palace of Stockholm is one of the largest palaces in Europe and houses several museums, including the Royal Armory and the Treasury. You can also see the daily changing of the guard ceremonies at 12:15pm on weekdays and 1:15pm on weekends.
I highly recommend taking a guided tour of the palace to learn more about its rich history and see some of the stunning rooms and artifacts.
The palace also offers refuge from the cold, making it a perfect stop on your Stockholm winter itinerary.
20. Warm Up With A Glass Of Swedish Glögg
Glögg is a traditional Swedish mulled wine that is typically enjoyed during the colder months. It's made with red wine, spices, and sometimes a splash of brandy or vodka.
You can find glögg in most cafes and restaurants throughout Stockholm, but I highly recommend stopping at one of the Christmas markets to try it. There's nothing quite like sipping on a hot cup of glögg while strolling through the charming stalls and taking in the festive atmosphere.
21. Tour The Metro Art
Stockholm's metro system is known as the world's longest art gallery, with over 90 of its stations showcasing unique and stunning artworks.
The best way to see these masterpieces is by simply hopping on and off at different stations to explore.
I recommend starting at T-Centralen station, which features a gorgeous blue and white mural all over the ceiling then catching the blue line all the way to Akalla and working your way back to T-Centralen before switching over to the red line.
I plan to write a detailed guide to the best stations for art lovers soon, so stay tuned!
22. Try Swedish Meatballs
No trip to Sweden is complete without trying the iconic Swedish meatballs. These delicious, savory balls of beef and pork are served with creamy gravy, lingonberry jam, and potato puree.
You can find them on almost every menu in Stockholm so you won't have to search far before you find them!
23. Cozy Up In A Traditional Swedish Sauna
For a truly authentic Swedish experience, head to one of the many saunas in Stockholm for a relaxing and rejuvenating session.
The cold winter weather makes it the perfect time to enjoy this traditional practice, and many saunas offer a stunning view of the winter scenery.
Some popular options include Centralbadet and Hellsten Earth Bar, but there are many others to choose from as well.
24. Stockholm Public Library
If you're looking for a cozy spot to spend a winter afternoon, head to the Stockholm Public Library.
This stunning building is considered an architectural masterpiece and is one of the most beautiful libraries in the world.
It boasts over 2 million books in its collection and has many quiet reading nooks to curl up in with a book and stay warm. You can also grab a cup of coffee from the cafe inside.
25. Visit The Ice Bar
For a unique and unforgettable experience, head to the Ice Bar in Stockholm. As the name suggests, this bar is made entirely out of ice and kept at a chilly -7°C (19°F) all year round. From the walls to the glasses, everything is carved from ice, making for an incredible atmosphere.
The entrance fee includes one drink and winter clothing to keep you warm while inside. And don't worry about freezing – the bar stays busy, so you won't be there for long!
Day Trips From Stockholm In The Winter
If you have some extra time in Stockholm, I highly recommend taking a day trip to one of the nearby cities or islands. Here are a few suggestions for winter day trips from Stockholm:
26. Explore Nature In Vaxholm
Just a short bus or ferry ride away from Stockholm, you'll find the vibrant archipelago town of Vaxholm.
This idyllic location is a nature lover's paradise, and even in winter, it has so much to offer.
I visited Vaxholm to try winter kayaking in the archipelago. Although it was a bit chilly, the views of the icy landscape were nothing short of breathtaking!
27. Visit The Old City Of Uppsala
Located just an hour's train ride from Stockholm, Uppsala is a charming and historic city worth visiting. It has a rich history dating back to the Viking era and is home to the oldest university in Sweden.
In winter, you can stroll through the cobblestone streets lined with traditional Swedish houses and visit Uppsala Cathedral, the tallest church in Scandinavia.
28. Try Nordic Skiing
Nordic skiing is a popular winter activity in Sweden, and there are many places near Stockholm where you can give it a try.
I recommend heading to Hellasgården for some cross-country skiing through the beautiful forests and frozen lakes.
29. Go Snowshoeing
snowshoeing is another fantastic way to explore the snowy landscapes around Stockholm.
Snowshoes allow you to walk on top of the snow without sinking, making it easier to navigate through nature. I recommend booking a guided snowshoe tour to get the most out of this experience.
30. Visit The Gorgeous Drottningholm Palace
Just a short train ride from Stockholm, you'll find the Drottningholm Palace. This stunning palace is the official residence of the Swedish royal family and is also a designated UNESCO World Heritage Site.
In winter, the palace and its gardens are transformed into a magical winter wonderland, making it the perfect time to visit.
Three Days In Stockholm Winter Itinerary
To ensure you make the most of your winter trip to Stockholm, I've assembled the ultimate 3 days in Stockholm winter itinerary, which you can download as a free PDF.
The winter Stockholm guide includes all my favorite places in Stockholm and some unique experiences as well as my recommendations for the best places to grab a tasty Swedish treat!
❄️ Download your free 3-day Stockholm winter itinerary here!
Visiting Stockholm In December
Visiting Stockholm in December is the perfect time to partake in some of the city's festive Christmas activities.
Here are some of the best things to do in Stockholm in December and the best places to visit in Stockholm in December:
Things To Do In Stockholm At Christmas
Stockholm Christmas Market
If you're spending Christmas in Stockholm, make sure to check out the cosy Christmas markets scattered throughout the city. Here you can find traditional Swedish treats, hot drinks, and plenty of festive decorations and gifts to bring home.
Visit Storkyrkan for a Christmas Concert
Storkyrkan, the oldest church in Gamla Stan, hosts enchanting Christmas concerts during the holiday season. The church's stunning architecture, coupled with the melodic sounds of traditional Swedish carols, creates a festive atmosphere that's not to be missed.
Tickets cost from 100-290 SEK (~£7.50-£21.50 GBP/$9-$26 USD).
Explore the Winter Wonderland at Liseberg Amusement Park
Although it's a bit of a drive from Stockholm, the Liseberg Amusement Park in Gothenburg is well worth the visit. During Christmas, the park turns into a Winter Wonderland, complete with millions of Christmas lights, holiday markets, Santa's grotto, and seasonal shows.
Attend a Swedish Christmas Buffet (Julbord)
Experience a traditional Swedish Julbord, a buffet-style meal served during Christmas time. Try classic dishes like pickled herring, Swedish meatballs, and the iconic saffron buns, all while soaking in the warm, festive spirit of Stockholm's eateries.
What To Wear In Stockholm In Winter
As you can probably tell from my recommendations, I absolutely loved visiting Stockholm in winter. But let's be real for a second, it does get VERY cold! Like below-freezing temperatures kind of cold. Make sure you pack lots of warm clothes, including thermals and a good quality coat.
I actually underestimated just how cold it would be and had to make an emergency stop at H&M to stock up on extra-thick gloves!
Here are some essentials you should bring:
A warm jacket: Opt for a down-filled parka or a heavy-duty winter coat to keep you warm in freezing temperatures. Make sure that it's water-resistant too!
Thick sweaters and woolen layers: Layering is key when visiting Stockholm in winter. Bring plenty of warm sweaters, woolen socks, and long-sleeved shirts to stay cozy.
Thermal underwear: You'll want to wear thermal tights and a long-sleeve thermal vest as a base layer under your clothes to keep you warm.
Waterproof boots: With snow and ice on the streets, it's important to have a good pair of waterproof boots with a sturdy grip.
Warm accessories: Don't forget to pack a hat, scarf, snood, and gloves to protect your head, neck, and hands from the cold. I ended up wearing two pairs of gloves and a snood under my hat and scarf to keep my neck protected from the icy wind.
Hand and foot warmers: These are a lifesaver when it comes to keeping your extremities warm in freezing temperatures. Pop a couple in your pockets to keep your hands toasty.
❄️ A wool snood was the best thing that I bought to keep me protected from the cold wind. I highly recommend one like this to wear under your hat.
Where To Stay In Stockholm In Winter
I stayed at Generator Hostel which was a great budget option and very central. It's an upscale hostel with a mixture of dorms and private hotel-style rooms.
The dorms were cosy, spacious, clean, and most importantly warm! There was also a really nice bar on the ground floor which was perfect for meeting other travelers.
❄️ I recommend staying at Generator Hostel, the location is perfect, and they have everything you need!
Where To Eat In Stockholm In Winter
Wandering around in the cold all day can really build up your appetite. I feel like I ate so much food in Stockholm simply because I used ducking into a restaurant or cafe as an excuse to get out of the cold and warm up for a while. I'm not complaining though as it was all delicious!
Here are a few of my favourite places to eat in Stockholm:
This little restaurant was so cute and cosy! The pizza was incredible and I loved their selection of craft beers.
If you're looking for a good burger and good vibes, this is the place to come!
I loved this place! It's one of the most instagrammable cafes I've ever visited. Try the hot chocolate, it's divine.
FAQs: Stockholm Winter Travel
What is Stockholm like in the winter?
Stockholm in winter is a magical wonderland covered in snow and twinkling lights. The cold temperatures may be a bit daunting, but the city is still bustling with life and there are plenty of indoor activities and Stockholm winter attractions to keep you entertained.
Can you still do Stockholm sightseeing in winter?
Absolutely! There are tons of opportunities for Stockholm sightseeing in winter. Many of Stockholm's top attractions, such as the Vasa Museum and the Royal Palace, are open year-round. Plus, the winter scenery adds an extra layer of charm to the city.
How many hours of daylight does Stockholm get in winter?
In December, Stockholm gets around 6 hours of daylight with the sun rising at 9am and setting at 3pm. In January and February, the days are even shorter with only about 5 hours of daylight. But don't worry, there's still plenty to do and see during these hours!
How dark is Stockholm in winter?
Stockholm in winter can be quite dark due to the short daylight hours. However, the city is lit up with beautiful Christmas lights and decorations, creating a cozy atmosphere even in the darkness. Plus, there are plenty of indoor activities to keep you entertained during this time. So don't let the darkness discourage you from visiting!
How do people dress in Stockholm in winter?
In Stockholm, people dress in layers to stay warm during the cold winter months. This typically includes a warm jacket or coat, sweaters and long-sleeved shirts, waterproof boots, and accessories like hats, scarves, and gloves. It's important to also have thick socks and hand/foot warmers to keep your extremities from getting too cold.
Does Sweden have harsh winters?
Yes, Sweden can have harsh winters with extremely low temperatures and heavy snowfall. However, cities like Stockholm are well prepared for these conditions with efficient public transportation and plenty of indoor activities to keep visitors entertained. Just make sure to bundle up and stay warm!
Does Stockholm get a lot of snow?
Stockholm does get a fair amount of snow during the winter months, especially in December and January. However, due to its location near the coast, the city may also experience some milder winters with less snowfall. Regardless, it's important to come prepared for potential snowy conditions. So don't forget your waterproof boots and warm layers!
Is Stockholm good at Christmas?
Stockholm is a wonderful place to visit during Christmas time. The city comes alive with festive decorations, traditional markets, and holiday events. Plus, the cold weather adds to the cozy atmosphere of the season. Don't miss out on experiencing Stockholm at Christmas!
Is Sweden colder than England?
Yes, Sweden is generally a lot colder than England due to its location in northern Europe. So if you're used to the milder English winters, you'll likely need to prepare yourself for a trip to Stockholm in winter!
Is Stockholm colder than New York?
Yes, Stockholm is usually colder than New York during the winter months. The average temperature in Stockholm during January and February is around -3°C (27°F), while the average temperature in New York during the same months is around 2°C (36°F). However, both cities can experience extreme drops in temperature so make sure to check the weather forecast before your trip!
How to say Merry Christmas in Sweden?
In Swedish, "Merry Christmas" is "God Jul" which literally translates to "Good Yule". Other common phrases to use during the holiday season are "God Helg" (Happy Holidays) and "Gott Nytt År" (Happy New Year). Don't be afraid to practice your Swedish during your visit!
❄️The Stockholm Pass is definitely worth investing in if you plan on doing a lot of sightseeing. The pass will save you a ton of money as it gives you entry to 50+ attractions and tours in Stockholm, including the boat tour that I mentioned above and the hop-on-hop-off bus.
Final Thoughts: Stockholm Winter Travel
Visiting Stockholm in winter might not be everyone's cup of tea, but let me assure you, it's an absolutely amazing and worthwhile experience!
The city undergoes a magical transformation, turning into a winter wonderland with tons of fun festive activities, and cozy vibes waiting for you at every turn.
Don't forget to bundle up in warm clothing, fully embrace the concept of "Fika", and get ready to enjoy all the incredible things this beautiful city has in store for you.
My Favourite Travel Resources
Travel Itineraries: I offer a range of pre-planned travel itineraries for many popular destinations. Use them to make planning your next trip a breeze!
Accommodation: I always use booking.com for hotels and Hostelworld for hostels. I've found some great bargains by using these sites!
Flights: My favourite tools to find the cheapest flights are WayAway, Expedia and Skyscanner
Ferries: For cheap ferry tickets I use Ferry Scanner
Activities: I use Viator and GetYourGuide to find the best tours and activities in every destination I visit. I've had some fantastic experiences using these sites!
Cashback: With the WayAway Plus membership plan, users get access to premium travel support, travel content prepared by locals, and cashback on flights, hotels, car rentals and other travel services. I love using Wayaway to get cashback on my travel expenses. In fact, it is one of my fave budget travel hacks 😉 Click here to get 10% off of a WayAway Plus membership
Foreign Currency: I highly recommend getting an international card to save you loads of money in expensive bank fees. The Wise Card allows you to spend in 150+ currencies and withdraw cash from ATMs anywhere in the world without paying any bank fees!
Travel Insurance: Never travel without proper travel insurance! I always use EKTA
Luggage Storage: Radical Storage is a Luggage storage network that operates in over 70 countries and 350 cities with more than 3500 storage points. I love using Radical storage to store my bags before or after checking in/out of my hotel as it gives me an extra day to explore without having to worry about dragging my luggage around with me.
Travel Planning services: Did you know that I offer travel planning services and custom itineraries? Let me plan your next trip for you!