This post may contain affiliate links, which means I may receive a commission, at no extra cost to you, if you make a purchase through a link. Please see the full Disclosure and Privacy policy for further information.
What is Albania known for? A lot of things!
Albania has been gaining popularity as a holiday destination for some time now but for many people, it is still relatively unknown.
If you're planning to visit Albania you may want to learn a little about it before you plan your trip.
I was able to learn so much about this unique country during my time there. I really enjoyed getting stuck into the culture and all its quirks.
Albania is a small country in the Western Balkans, but it has so much to offer. From stunning mountain ranges to crystal clear beaches and vibrant cities, Albania has something for everyone.
It's also known for its rich culture and history, with ancient ruins and centuries-old castles scattered throughout the countryside. But there are many other things that make this Balkan nation stand out from other European countries – here are 55 of them!
🗺️ I recommend taking this city and food tour of Tirana to learn more about Albania and sample some of its tastiest treats!
Hi, I'm JJ!
I'm a travel blogger with a passion for unique travel destinations, discovering hidden gems, and adventurous solo travel.
I spent a month hitchhiking around Albania and I fell in love with this amazing country that has so much to offer. Now it's one of my favourite places in the whole world!
I hope you enjoy my free guides and travel tips! If so, please consider supporting my work 💕
55 things Albania is known for
History, Culture, And Traditions Albania Is Famous For
Albania has a fascinating history and rich cultural heritage. Here are a few Albanian culture facts:
1. Roman Empire
The Roman Empire had a huge influence on Albania, and its presence can still be seen today in the many ruins that remain.
You can find evidence of the Romans in Albania at the Amphitheater of Durres, Berat Castle and Butrint. These archaeological sites provide an insight into how life was during the Roman era and are great places to explore for history buffs.
2. Ottoman empire and Ali Pascha
Albania was under Ottoman rule from 1385 until 1912. The most famous Albanian Ottoman ruler was Ali Pasha of Ioannina, who is still remembered today for his fierce loyalty and strength. Today you can explore the remains of his legacy at the Ali Pasha Castle near Saranda and the Ali Pasha Bridge in Gjirokaster.
3. Skanderbeg
Skanderbeg is an Albanian hero and you will hear his name a lot throughout your travels in Albania. From Skanderbeg Square in Tirana to statues of him all over the country, he is an important figure in Albanian history.
Skanderbeg was a formidable 15th-century leader who successfully fought off the invaders from both the Ottoman and Venetian empires. He is often referred to as the "Father of Albania" for his role in protecting Albania during this time.
4. Unique Dialect
The Albanian language is considered to be one of the oldest in Europe, with evidence of its existence dating back to the 4th century BC. It was originally written in a script called Shqip and is now spoken by more than 7 million people.
Albanian is one of the most unique languages in the world as it is not 'related' to any other language.
5. Unique Albanian Dancing
Albanian traditional dance is an important part of Albanian culture. It is often performed in groups of 8-10 people and involves stomping, clapping, and singing. It's usually accompanied by an orchestra of lahuta (a two-stringed instrument) and drums.
When I was in Albania, I attended a wedding and had the chance to participate in one of these traditional dances with the families. It was so much fun!
6. UNESCO World Heritage towns
Albania has three UNESCO World Heritage sites – the historic centres of Berat and Gjirokaster, and Butrint National Park. All three offer a fascinating insight into Albanian history and culture and are a must-see during your trip to Albania.
7. Religious tolerance in Albania
Albania has a long history of religious tolerance, with Orthodox Christians and Muslims living side-by-side in harmony. This is evident in the many churches and mosques situated next to each other throughout Albania.
8. Unique Cultural Quirks
Albanians have a few unique cultural quirks. For example, you'll often see them shaking their heads to mean 'yes' and nodding to mean 'no' – the opposite of what we are used to in the West. It can be confusing but is part of Albanian culture so it's worth remembering!
9. Xhiro
Xhiro is a traditional evening stroll which takes place in towns and cities across Albania every evening. People of all ages gather to walk, chat, and even stop for coffee or ice cream at the many cafes along the way. It's a great opportunity to meet locals and soak up the atmosphere of your destination.
Landmarks And Architecture Albania Is Famous For
Albania is full of landmarks and architectural wonders. From the stunning Tirana skyline to the ancient ruins at Butrint, there are plenty of famous landmarks that Albania is known for:
10. Street Art and Colourful buildings in Tirana
The capital city Tirana is a vibrant place to explore, with its many colourful buildings, street art and sculptures.
Following the end of communism in Albania, the new prime minister (who was formerly an artist) aimed to move Tirana away from the dreary and unappealing Soviet-style architecture.
To achieve this, the prime minister initiated a street art project to paint the buildings in Tirana, ultimately transforming it into the vibrant and colourful city it is now known as.
11. Albanian Bunkers
One of the more unique aspects of Albania is its array of bunkers.
Albania was under a communist dictatorship for much of the 20th century. During communist rule, the dictator Enver Hoxha ordered the construction of hundreds of thousands of concrete bunkers in Albania as a form of defence against potential invaders.
To this day, the bunkers are still a visible feature of the Albanian landscape and can be seen everywhere from city streets to the countryside.
🗺️ Exploring Albania's bunkers is one of my favourite things to do in Albania. I highly recommend this full-day tour of Albania's bunkers and beaches!
12. The Pyramid of Tirana
The Pyramid of Tirana is a former museum that was built in 1988 to commemorate the 40th anniversary of Enver Hoxha's rule. It has since been abandoned and taken over by graffiti artists, making it an interesting sight to visit for anyone interested in street art.
When I visited people, myself included, would regularly climb the 21 metre (69 ft) pyramid for fun. This is no longer possible as the pyramid is currently under renovation. Soon there will be proper stairs to reach a viewing platform at the top – a much safer option!
13. Bunk'Art
Bunk'Art is a museum located in Tirana that was formerly an underground bunker used as a nuclear shelter during the communist era.
It has since been transformed into a museum which displays artefacts from Albania's past, giving visitors an insight into the country's turbulent history.
I really enjoyed Bunk'Art and rate it as one of the best things to do in Tirana.
🗺️ Check out this tour of Bunk'Art and Mount Dajti
14. Sky Bar in Tirana
One of the best things to do in Tirana is visit the Sky Bar. Located on the top floor of a hotel, you can take in 360-degree views of the city from here – perfect for photography lovers.
Enjoy a cocktail at sunset and watch as the city's lights come to life around you!
15. Kruja Castle
Kruja Castle is a must-see for anyone interested in history. It served as the stronghold of Skanderbeg, the Albanian national hero who lead the fight against the Ottoman Empire and defended Albania's sovereignty during the 15th century.
A visit to Kruja Castle will give you an insight into Albania's past, while also providing you with some stunning views of the surrounding countryside.
16. Rozafa Castle
Rozafa Castle is a fortress located in Shkoder, Albania. It's believed to be over 2000 years old and has been occupied by several different civilisations throughout its history.
In modern times it has become a popular tourist attraction due to its beautiful scenery and stunning views of the distant mountains.
17. Lëkurësi Castle
Lëkurësi Castle is a medieval fortress located on a hill above Saranda. It is a popular spot for locals to visit and also features a sweeping view of the Ionian Sea.
The castle was originally built by the Venetians but has since been renovated and restored to its former glory.
There's a nice restaurant in the castle, making it a good place to enjoy a glass of wine at sunset. The view of Saranda, all lit up at night, is really nice too.
18. Abandoned places
If, like me, you love exploring abandoned places then you won't be disappointed by Albania.
There are several abandoned buildings, both in the cities and countryside, that are ripe for exploration. From derelict bunkers to former military bases, there are plenty of interesting places to visit if you're feeling adventurous!
I recommend spending some time poking around the old abandoned village in Qeparo.
Food Albania Is famous For (traditional Albanian Food)
I really enjoyed the food in Albania. Here are a few traditional foods that Albania is known for:
19. Byrek
Byrek is a traditional Albanian pastry dish made from thin layers of pastry filled with meats and vegetables or cheese and spinach. It's usually served as an appetiser but can also be eaten as a main meal or snack.
20. Tavë Kosi
Tavë Kosi is a traditional Albanian dish consisting of lamb, rice and yoghurt baked in a clay pot. It's an incredibly popular dish throughout the country and is usually accompanied by a salad.
20. Fërgesë
Fërgesë is a national dish of Albania. It's a vegetarian dish consisting of vegetables and cheese. It usually contains bell peppers, onions, tomatoes, locally made salted cottage cheese (or feta cheese as a substitute), basil, butter, flour, and olive oil.
Fërgesë is usually served as part of a larger meal, but can also be enjoyed as a main dish.
22. Speca te Mbushur me Oriz
Grilled peppers stuffed with rice and tomatoes, as a vegan this was my go-to dish whilst travelling in Albania. It's simple, delicious and the perfect way to get your fill of flavourful vegetables.
24. Kabuni
Kabuni is a traditional Albanian dessert. It's basically a baked rice pudding, made with salted butter and caramelized sugar.
Transport Albania is famous for
Albania has some interesting quirks when it comes to transport!
25. No cars
There were no privately owned cars in Albania until 1991! Private cars were banned for 40 years under the communist regime. The effects of this can still be felt today by the lack of driving infrastructure and the country's strong hitchhiking culture.
26. Furgons Albania
Albania's public transport system is made up of furgons. Furgons are shared minibuses that operate as a kind of taxi service, picking people up and dropping them off along their route. They're fast and affordable, making them a great way to get around!
27. No Trains
Unlike most of Europe, which is connected by rail, there are no railway lines over Albania's borders. This means it's impossible to get the train into Albania.
The railway network within Albania has also not been updated since the fall of communism, making them an uncomfortable and unpleasant journey for tourists. Currently, there are only 2 train routes, each only operating once a week.
Famous Albanian People
There are quite a few famous people from Albania.
28. Dua Lipa
Dua Lipa is a singer and songwriter, who was born in London to Kosovan-Albanian parents, she lived in Albania as a teenager and has Albanian citizenship.
She's won countless awards for her music, including several Grammy Awards.
Almost every Albanian I met asked me if I had heard her music, they all seemed really proud of her.
29. Bebe Rexha
Bebe Rexha is another Albanian singer and songwriter, born in Brooklyn, New York. Her parents are from Kosovo and Albania, and she has achieved success with her music all around the world.
30. Jim Belushi
Jim Belushi is an American actor and comedian of Albanian descent. He's best known for his roles in films like 'Red Heat' and 'K-9'. His father was an Albanian immigrant and he has honorary citizenship.
31. Rita Ora
Rita Ora is a British singer and actress, born in Pristina, Kosovo to Albanian parents. She rose to fame with her debut album 'Ora' and her many hits like 'Hot Right Now'. She's also been a judge on the UK version of 'The Voice'.
32. Enver Hoxa
This one is more infamous than famous! Enver Hoxha was the leader of Albania from 1944-1985. He was an incredibly oppressive dictator, responsible for some terrible abuses of power and human rights violations.
33. Mother Teresa
Albania can boast one of the most beloved figures in the world to have ever come from its shores, Mother Teresa. Born Anjezë Gonxhe Bojaxhiu in 1910, she was a Roman Catholic nun and missionary who dedicated her life to helping the less fortunate, particularly in India.
She was awarded the Nobel Peace Prize in 1979 and is remembered as one of the most influential people of the 20th century.
34. Eliza Dushku
Better known as Faith from Buffy the Vampire Slayer! Eliza Dushku is half-Albanian on her father's side. She has spoken publicly about how proud she is of her Albanian roots.
35. Ferid Murad
Ferid Murad is a Nobel Prize-winning American pharmacologist and physician who, together with two other scientists, discovered how nitric oxide works in the human body.
He was born to Albanian immigrants in Whiting, Indiana.
Famous tourist spots in Albania
Albania has many amazing tourist attractions. Here are some of the most famous places in Albania:
36. Tirana
Tirana is Albania's capital city and the largest in the country. It's known for its vibrant nightlife, bustling streets, and eclectic mix of architectural styles.
Tourists flock to Tirana for its many cafes, restaurants, museums, galleries, parks and monuments.
37. Shkoder
Shkoder is Albania's fourth-largest city. It's known for its picturesque lake, Rozafa Castle and for being the gateway to the Albanian Alps.
Many people simply stop here on their way to do the popular Theth National Park to Valbona hike, but Shkoder is worth a visit in its own right.
38. The Accursed Mountains of Albania
The Accursed Mountains is Albania's largest mountain range.
It covers a large area of the northern part of the country and is home to some of Europe's most spectacular landscapes, with rugged peaks, glacial lakes and rolling meadows.
Completing the Theth to Valbona hike in these mountains has become a rite of passage for backpackers in Albania.
39. The Lake Koman Ferry
The Lake Koman Ferry is a spectacular boat trip through the stunning mountain scenery of northern Albania.
The ferry departs from Fierza and navigates between two reservoirs, passing by numerous villages, gorges and waterfalls along the way. It is some of the most spectacular scenery I have ever seen.
40. The Blue Eye Albania
The Blue Eye is a natural spring situated near Saranda in southwest Albania. The water is so clear that you can see all the way to the bottom! It's also surrounded by a lush landscape, making it an incredibly scenic spot.
41. The Albanian Riviera
The Albanian Riviera is my favourite part of Albania.
Located in southern Albania, this stretch of coast is a must-see on any trip to Albania. The beaches are incredible, the water is crystal clear and there are so many amazing things to do here.
My favourite spots on the Riviera are Borsh, Gjipe, Himare and Jale Beach.
42. Ksamil Islands
Ksamil is the most popular beach on the Albanian Riviera. It is situated near the city of Saranda.
There are three small uninhabited islands just offshore, which can be reached by a short boat ride or by swimming, paddleboarding or kayaking.
The beaches in Ksamil are stunning and the crystal-clear waters make for some great swimming and snorkelling. There are also loads of good beach bars and restaurants here too.
43. Sarandë
Sarandë (also known as Saranda) is the largest seaside resort town on the Albanian Riviera. It's got a great beach, plenty of restaurants and bars, and lots of nightlife options.
Sarandë also has some interesting historical sites such as Lëkurësi Castle and the ruins of an old synagogue.
You can also catch the ferry to Corfu from here!
44. Himare
Himare is a small beach town located in the Vlora region of Albania. It's well known for its stunning beaches and crystal-clear Mediterranean waters. It's also a great place to try some traditional Albanian food and drinks, such as raki and burek.
I enjoyed my time in Himare and highly recommend spending some time here. Be sure to hike up to the old town and watch the sunset from the castle – It's one of the best things to do in Himare.
45. Durres
Durres is the first part of Albania that you will encounter if you take the ferry to Albania from Italy.
It is a port city and has great beaches, a well-preserved amphitheatre dating back to Roman times and plenty of restaurants and bars.
Durres is a good place for a day trip or an overnight stay if you want to get away from the hustle and bustle of Tirana.
It also has some great wineries nearby if you fancy trying some local Albanian wine.
🍷I highly recommend this wine-tasting tour in Durres
46. Butrint archaeological site
Butrint National Park is located in the south of Albania, not far from the city of Saranda.
It is one of the most popular tourist attractions in Albania and is home to a wealth of archaeological remains from Greek, Roman and Ottoman times. It's also an important habitat for birds and other wildlife.
Butrint National Park is one of Albania's most impressive sites and is well worth a visit if you're in the area.
47. Berat
Berat is a city in central Albania known for its Ottoman architecture and heritage.
The Old Town of Berat, which is perched on a hill overlooking the Osum River, has been declared a UNESCO World Heritage Site. It's also home to the centuries-old Berati Castle and several interesting museums.
48. Gjirokastër – The Stone City
Gjirokaster is another of my favourite places in Albania. This ancient city, also known as the 'Stone City', is located in the south of Albania and has been declared a UNESCO World Heritage Site.
Gjirokastër is full of cobbled streets, historic houses and Ottoman-era buildings.
The city also boasts an impressive castle and excellent views over the mountains in Albania.
49. Gjipe Beach
Gjipe is a beautiful secluded beach on the Albanian Riviera. It can be reached on a 45-minute hike or by boat from nearby Jale Beach.
The crystal-clear waters here make for great snorkelling and swimming, while there are also plenty of spots to relax in the shade and take in the stunning views.
It's also an excellent spot for wild camping.
50. Llogara National Park
Llogara National Park is located on the Albanian Riviera in the south of Albania. It's a great spot for hiking, with plenty of trails to explore, and it has some stunning views over the Ionian Sea.
There are also several beaches nearby, including Vuno Beach and Dhraleos Beach.
Llogara National Park is also a great place to spot wildlife. Keep an eye out for deer, wildcats, foxes and birds of prey.
51. Bengal Thermal Baths of Permet
In the small town of Permet, you'll find a sulfur-rich river which leads to year-round hot springs. The water is diverted into several pools which are perfect for a relaxing soak.
Some locals believe the waters of the Bengal Thermal Baths have healing properties and come to bathe there regularly.
Even if you don't believe in the healing powers, it's still worth visiting for a unique experience in a stunning setting.
Negative things that Albania is famous for:
Unfortunately, Albania is associated with a few negative things too – but this can be said for almost everywhere in the world! Here are a few negative things that Albania is known for:
52. Had one of the worst Communist regimes in the world.
Albania had one of the most brutal Communist regimes in history.
Albania was under communist rule from the end of World War II in 1946 until 1991. During this time, Enver Hoxha's government implemented a variety of oppressive measures to control its citizens and maintain power.
The regime had a significant impact on Albanian society, culture, and politics that can still be felt today.
Under Hoxha's rule, freedom of expression was severely restricted with harsh punishments for dissenters. Censorship was widespread and political opponents were routinely imprisoned or killed without due process.
While life under Communism in Albania had some benefits such as free healthcare and education, most people lived in poverty with few opportunities for advancement or economic growth.
Despite these hardships, Enver Hoxha remained in power until his death in 1985 when he finally relinquished control to Ramiz Alia who led the country until 1991 when it transitioned into a multi-party democracy after decades of authoritarianism.
53. Pyramid scheme
In the 1990's the whole country fell victim to a series of pyramid schemes. This resulted in people losing money and property, and eventually led to civil unrest across Albania.
The value of the schemes' liabilities totalled $1.2 billion.
After the collapse of these schemes, many people were left with nothing. This eventually led to large-scale rioting in 1997.
As a result of the riots, the government was toppled and more than 2,000 people were killed.
54. Organised Crime
Sadly Albania has a somewhat unfair reputation for being overrun with organised crime.
I think this stereotype is left over from the civil unrest that took place in the 90s. I was warned several times not to go to Albania as it is "dangerous and full of mafia" but this couldn't be further from the truth!
Of course, like any place in the world, there is some crime but it's nowhere near as bad as people think.
The capital Tirana has one of the lowest crime rates in Europe and it's a perfectly safe place to explore.
55. Taken Movies
The movie Taken, starring Liam Neeson, has given the world a rather negative impression of Albania.
The plot centers around Albanian human traffickers who kidnap and sell Liam Neeson's daughter into the sex trade. The popularity of the Taken movie franchise has contributed to some of the negative stereotypes about Albania.
To combat the negative connotations of the Taken movies, the Albanian tourism bureau has launched several initiatives to promote Albania as a safe and beautiful tourist destination.
The tongue-in-cheek "Taken By Albania" campaign was specifically designed to address these stereotypes by highlighting the country's breathtaking scenery, friendly locals, and rich culture and poking fun at the movies.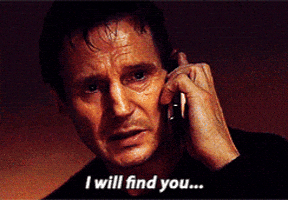 Bonus: funny facts about Albania
There are Scarecrows everywhere in Albania
You will see a lot of scarecrows in Albania, especially on new houses that are being built. The scarecrows are said to bring good luck to the new home.
Albanians love Mercedes Benz
If you visit Albania, you will notice that many people have Mercedes Benz cars. This is because the Mercedes Benz has been a status symbol in Albania since communism ended and people had access to more money.
You will see far more Mercedes Benz than any other make of car in Albania.
Albanians nod their heads when they mean No!
In Albania, nodding your head does not mean yes. It is actually the opposite and means no. Conversely, shaking your head from side to side means yes.
So be careful when talking with Albanians or you might get confused!
FAQs: What is Albania known for?
What are Albanians known for?
Albanian people are known for being some of the most warm, friendly and welcoming people in the world. They are also known for their amazing cuisine and hospitality, as well as their rich history and culture.
What makes Albanian unique?
Albanian culture is unique in that it has been influenced by many different cultures throughout history. It is a blend of Greek, Roman, Turkish and other Mediterranean influences that give Albania its own distinct character. Albanian people are also known for their strong family ties and hospitality.
Why do tourists go to Albania?
Tourists go to Albania for its stunning natural beauty, vibrant culture and friendly people. From the dramatic mountain ranges and rugged coastline to the ancient ruins and bustling cities, there is something for everyone in Albania. Whether you're looking for a relaxed beach holiday or an action-packed adventure, there are plenty of reasons to visit this Balkan gem.
What is typical Albanian food?
Albanian cuisine is a combination of Mediterranean and Balkan influences. Typical dishes include byrek (filo pastry filled with cheese, spinach or meat), tavë kosi (baked lamb with yoghurt-based sauce) and fërgesë (cottage cheese and vegetables).
What do Albanians speak?
The official language of Albania is Albanian, a language spoken by the majority of the population. Other languages spoken in Albania include Serbian, Greek and Macedonian.
is Albania safe for Americans?
Yes, Albania is considered to be a safe destination for tourists from the United States. The crime rate in Albania is very low and the majority of people are friendly and welcoming towards visitors. However, always use caution and stay aware of your surroundings when travelling in any unfamiliar area or country.
Final Thoughts: What is Albania known for?
Hopefully, you now have a better understanding of what is Albania famous for
Albania is known for its stunning natural beauty, vibrant culture and friendly people. It has been influenced by many different cultures throughout history, resulting in a unique blend of Mediterranean and Balkan influences.
Visitors to Albania can expect delicious cuisine, fascinating historical sites and plenty of outdoor activities.
There are so many great places to visit in Albania. Whether you're looking for a beach holiday or an adventure-filled getaway, Albania is a great destination for all kinds of travellers. If you are ready to plan a trip to Albania then check out all my Albania travel guides!
My Favourite Travel Resources
Travel Itineraries: I offer a range of pre-planned travel itineraries for many popular destinations. Use them to make planning your next trip a breeze!
Accommodation: I always use booking.com for hotels and Hostelworld for hostels. I've found some great bargains by using these sites!
Flights: My favourite tools to find the cheapest flights are WayAway, Expedia and Skyscanner
Ferries: For cheap ferry tickets I use Ferry Scanner
Activities: I use Viator and GetYourGuide to find the best tours and activities in every destination I visit. I've had some fantastic experiences using these sites!
Cashback: With the WayAway Plus membership plan, users get access to premium travel support, travel content prepared by locals, and cashback on flights, hotels, car rentals and other travel services. I love using Wayaway to get cashback on my travel expenses. In fact, it is one of my fave budget travel hacks 😉 Click here to get 10% off of a WayAway Plus membership
Foreign Currency: I highly recommend getting an international card to save you loads of money in expensive bank fees. The Wise Card allows you to spend in 150+ currencies and withdraw cash from ATMs anywhere in the world without paying any bank fees!
Travel Insurance: Never travel without proper travel insurance! I always use EKTA
Luggage Storage: Radical Storage is a Luggage storage network that operates in over 70 countries and 350 cities with more than 3500 storage points. I love using Radical storage to store my bags before or after checking in/out of my hotel as it gives me an extra day to explore without having to worry about dragging my luggage around with me.
Travel Planning services: Did you know that I offer travel planning services and custom itineraries? Let me plan your next trip for you!