This post may contain affiliate links, which means I may receive a commission, at no extra cost to you, if you make a purchase through a link. Please see the full Disclosure and Privacy policy for further information.
How to hide valuables when going to the beach alone
How to keep valuables safe at the beach is probably something you have found yourself wondering about whilst preparing for a trip. It's something that a lot of us worry about.
As a frequent solo traveller, a question I get asked often is "How do you keep your valuables safe when going to the beach alone?"
It's a valid question!
Unfortunately, although we often think of the beach as a place to chill it is also a prime target for thieves and nothing kills your vacation buzz like getting robbed, amiright??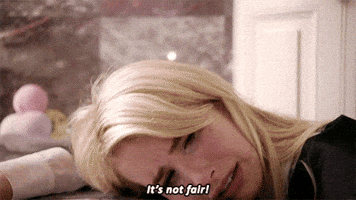 Let me tell you a little story…
Around 10 years ago my sister and I were on a family holiday in Spain, we got to the beach and immediately dumped our stuff down on our beach towels and excitedly ran into the sea. After around 10 mins of splashing around in the water, we came back to our towels and yep, you guessed it, our bags were gone! In those 10 mins, thieves had managed to steal our bags which were less than 20ft away from us, all because we let our guard down and took our eyes off them.
That day I lost cash, a camera and a brand new phone that I had received only the day before.
BUT, I gained a valuable lesson!
Since then I like to think that I have become something of an expert on how to keep valuables safe at the beach. I'm especially careful during my solo trips when I'm likely to be going to the beach alone without anyone to keep an eye on my stuff whilst I go for a swim. Thankfully I can honestly say that since learning my lesson, ten years ago, I have never had anything else stolen whilst travelling.
So in today's post, I am going to share with you some of my favourite tips and tricks for keeping your stuff safe and secure at the beach so that you never have to worry about losing your precious belongings to thieves. Instead, you can focus on the important things… You know, like topping up your tan and drinking Pina Coladas from a coconut 😉
Pssst. Don't forget to check out the range of travel essentials available in my shop!
The best products for keeping valuables safe
If you are at the beach alone there are a few different things you might be worried about when it comes to keeping your personal belongings safe.
Maybe you love to swim but don't want to ask some random stranger to keep an eye on your belongings whilst you take a dip.
Or maybe you know you are likely to fall asleep whilst sunbathing and are worried about becoming an easy target for pickpockets when they see you catching some zzzzs.
Or perhaps you take a lot of tech with you to the beach and don't want your gadgets to get wet and sandy.
Don't you worry boo, I got you… The following products will keep your belongings safe
Floating buoy and dry bag for swimming alone
These nifty dry bags are a godsend for solo travellers. Simply place your belongings into the leakproof compartment, inflate the airbags and voila! A super safe way to take all your belongings with you when you go for a swim.
Seriously if you love swimming then you need to get yourself one of these bad boys! Floating dry bags are one of my favourite travel accessories and a perfect gadget for solo travellers.
The super-bright dry bags are 100% waterproof and also double up as a floatation device to assist you in open water swimming. The bright colours make you more visible to nearby boats and jet skis. This helps to not only protect your valuables but to keep you safe in the water as well!
When deflated they are able to fold up really small so you can easily fit one into your suitcase backpack or even hand luggage.
Check out the table below to compare the best swim buoys/dry bags
| Item | Description | Rating | Check Price |
| --- | --- | --- | --- |
| | Swim Buoy Dry Bag, 20L Waterproof Inflatable Swimming Tow Float Bag with Adjustable Strap | | |
| | High Visibility Safety Swim Buoy. Premium Tow Float and Watertight Dry Bag for Open Water Swimmers | | |
| | Waterproof Dry Bag and Floating Dry Backpack | | |
| | High visibility safety swim buoy (20L) with cellphone cover, waterproof silicone swimming cap 3 pieces set | | |
Secure beach bags
There are a lot of different options for anti-theft bags out there. My favourites by far are the PacSafe bags. They come in a range of designs and colours and are sturdy, lockable and slash-proof!
As well as PacSafe, there are also other anti-theft bags available. Some even have cooler compartments to keep your snacks and drinks cool all day.
If you don't want to carry a large bag and only plan on bringing small items such as a phone, keys and wallet then consider a waterproof waist pouch or an anti-theft bum bag. That's a fanny pack if you're from across the pond 😉
I also recommend bringing a lock so that you can secure your bag to a stationary object. Such as your beach umbrella, sun lounger or even cabana if you're fancy. This retractable lock from PacSafe is perfect for combining with an anti-theft bag for that extra bit of security.
Check out the table below to compare my favourite secure beach bags and anti-theft bags for the beach.
| Item | Description | Rating | Check Price |
| --- | --- | --- | --- |
| | The bag's fabric is embedded with eXomesh Slashguard, a lightweight flexible, stainless steel wire mesh that protects your gear from a quick slash-and-run theft. | | |
| | Pacsafe Unisex-Adult Vibe 28l Anti-Theft Backpack-Hydro Weekender Bag | | |
| | Anti-theft Locking Cinch Drawstring Backpack, Waterproof Ripstop Nylon | | |
Portable beach safe
Another good option for protecting your valuables from thieves is a portable beach safe. These nifty devices can lock and attach to a solid object. They are also very useful for storing valuables inside your hotel room or hostel if no lockers or safes are provided in the room. Some of the options below are even lightweight and small enough to fit comfortably into a backpack. So are perfect for minimalist travellers.
| Item | Description | Rating | Check price |
| --- | --- | --- | --- |
| | (As Seen on Shark Tank): Anti-Theft Portable Beach Chair Safe and Travel Vault | | |
| | Anti-Theft Portable Travelsafe Lock Box with 1.5L capacity | | |
| | Small safe is ideal for use as a travel safe or personal safe for protection and security from theft | | |
| | Convenient portable safe that can be attached to a secure holder to protect your valuables. 1.5L | | |
Clever ways to hide your valuables at the beach
Feel like being super sneaky and really outwitting the potential thieves? There are a ton of clever products out there that do just that! From fake sunscreen bottles, hidden cash compartments in water bottles and secret pockets in beach towels, there are loads of creative ways you can easily hide your most important belongings. If a thief can't see any logical place for your valuables to be then they are much less likely to target you.
Check out my favourite clever and sneaky products for hiding valuables in the table below.
| Item | Description | Rating | Check Price |
| --- | --- | --- | --- |
| | Keep your valuables in the secret compartment of our diversion safe stash insulated bottle for an added level of security while you frolic on the beach | | |
| | Lynx Stash Can - Unscrew the top to reveal the hidden compartment to keep your valuables safe | | |
| | TanSafe looks like any ordinary bottle of sun lotion but is actually a water-tight beach safe designed to keep valuables safe | | |
Waterproofing for your valuables
Thieves are not the only thing you have to worry about when it comes to keeping your belongings safe at the beach. These days most people bring tech, such as phones or kindles, to the beach with them. Of course, these devices are essential and can help to keep us entertained all day long at the beach. But the last thing you want is for them to get ruined by seawater! That's why it's essential to invest in waterproofing for your tech. Luckily, there are tons of options available for keeping your phone and other gadgets safe and dry. Such as waterproof beach bags and waterproof phone cases. And lots of them are very affordable too.
| Item | Description | Rating | Check Price |
| --- | --- | --- | --- |
| | Waterproof Phone Case Dry Bag with Lanyard | | |
| | Waterproof, Dropproof, Dustproof and Snowproof case for phones | | |
| | Waterproof Pouch Bag + Phone Case | | |
| | 20L/30L Waterproof Dry Bag Rucksack with Double Shoulder Strap | | |
Waterproof wallets for swimming
Of course, tech devices aren't the only things that can get ruined by seawater. No one wants soggy cash! So why not consider a waterproof wallet for the beach. Below are some of my favourites. You can even pop your waterproof wallet inside one of the above dry bags for extra protection whilst swimming.
| Item | Description | Rating | Check Price |
| --- | --- | --- | --- |
| | Waterproof Wallet for swimming | | |
| | SwimCell Waterproof Case with adjustable armband | | |
| | Waterproof Case Dry Bag Pouch Waist Pack with Strap | | |
Waterproof beach bags
If you don't want to buy one of the secure beach bags above then why not opt for a waterproof beach bag. This will keep all your belongings dry and you can combine it with a lock to ensure it is safe.
| Item | Description | Rating | Check Price |
| --- | --- | --- | --- |
| | Lomo 30L White Holdall Duffel Waterproof Rolltop Dry Bag | | |
| | Water Resistant Large Tote Bag | | |
| | Drawstring Bag with Waterproof Lining and Mesh Pocket. Beach Backpack - Quick Drying | | |
You May Also Like These Posts….
General tips to keep your valuables safe at the beach
The products above will go a long way towards keeping your stuff safe from thieves. However, it's also a good idea to still practice common sense and always keep your eyes on your belongings.
Here are a few tips to help keep valuables safe…
Consider if it is necessary to bring your valuables to the beach in the first place
Try to limit the number of valuables you bring with you. Think about what you really need and what can be left safely in your hotel room. Yes, there are items such as your phone, keys and wallet that are necessities but maybe consider only taking a small amount of cash and leaving your wallet at home.
Be aware of your surroundings
Be aware if there are any shady looking characters lurking nearby. Take a look around, is the beach full of families? is it almost empty? does it have a party vibe? These can all be a factor in how safe your belongings would be if you left them unattended. Simply being aware of what is going on around you and using a little bit of common sense can be enough to keep you and your belongings safe.
Ask a friendly stranger to watch your stuff
This one involves a bit of trust and a good judge of character. But if you think the people around you seem trustworthy then don't be afraid to strike up a quick conversation and politely ask if they would mind keeping an eye on your stuff whilst you take a dip. I've done this a few times and never had a problem. I usually look for moms with kids or another solo female traveller, as they seem more trustworthy to me. And of course, don't forget to offer to return the favour and watch over their stuff when needed.
Leave your valuables behind the bar
Does the beach have a beach bar or nearby restaurant? Try your luck and ask if they would mind storing your belongings behind the bar for a while. I usually order a drink first and have a quick chat with the bartender. 9 times out of 10 they are perfectly happy to store my stuff for me.
Choose a spot close to the lifeguards
Another hack is to grab a spot on the beach right next to the lifeguards. Let's be honest what thieves are going to be brazen enough to try and steal stuff right under the nose of the lifeguard?!
Take turns
If you are with someone else then take turns swimming. One of you goes into the ocean whilst the other looks out for both of your bags and vice versa. If you are alone then look out for another solo traveller and strike a deal with them to take turns watching out for each other's stuff.
Know local scams
It's always a good idea to do a quick google search of scams that have been reported in the area. Sometimes thieves will create a distraction and snatch your bag whilst your attention is elsewhere. Or they could pretend to spill something on you by accident and then pickpocket whilst 'helping' you to clean it up. Another common scam involves one person trying to sell you something such as a souvenir, henna tattoo or massage. Then whilst you are busy negotiating with them, their accomplice will be emptying your bags! There are loads more scams that are specifically targeted towards tourists, but just being aware of what to look out for is half the battle won. Just keep your wits about you.
Don't be flashy
My final tip is to simply not flash your valuables. If the thieves don't notice you then they are less likely to target you. But on the flip side if you are drawing attention to yourself and your belongings then they will be more likely to be all over you like magpies. Just keep yourself sensible and low key and you should be fine.
Pssst. Don't forget to check out the range of travel essentials available in my shop!
Final thoughts on how to keep valuables safe at the beach
I hope this article has given you a few ideas on how to keep your valuables safe at the beach. And although we've spent a lot of time talking about theft, it's important to remember that the beach is primarily a place to have fun and relax. So please don't get too caught up in worrying about becoming the victim of thieves. As long as you practice common sense, come prepared and maybe invest in some anti-theft bags and devices then you should be absolutely fine 😊
Do you have any top tips for keeping your stuff safe at the beach? Share them in the comments below
Happy travels! xo